Born and raised in Edmonton, Erica attended the University of Alberta and graduated with a Bachelor of Kinesiology in 2014.
After several years of working as a personal trainer and meeting people of all walks of life, she discovered something. Nearly every person who came to the gym looking to improve their fitness had some sort of nagging back pain, an old shoulder injury, or a chronic hip issue that they had been dealing with for years.
Without fail, these issues provided an obstacle to each person's quest for pain-free training and improved health. Helping people train around pain and referring them to physiotherapists and chiropractors became a daily occurrence, but Erica became frustrated when too many of her trainees reported being disappointed with their care and achieving subpar results.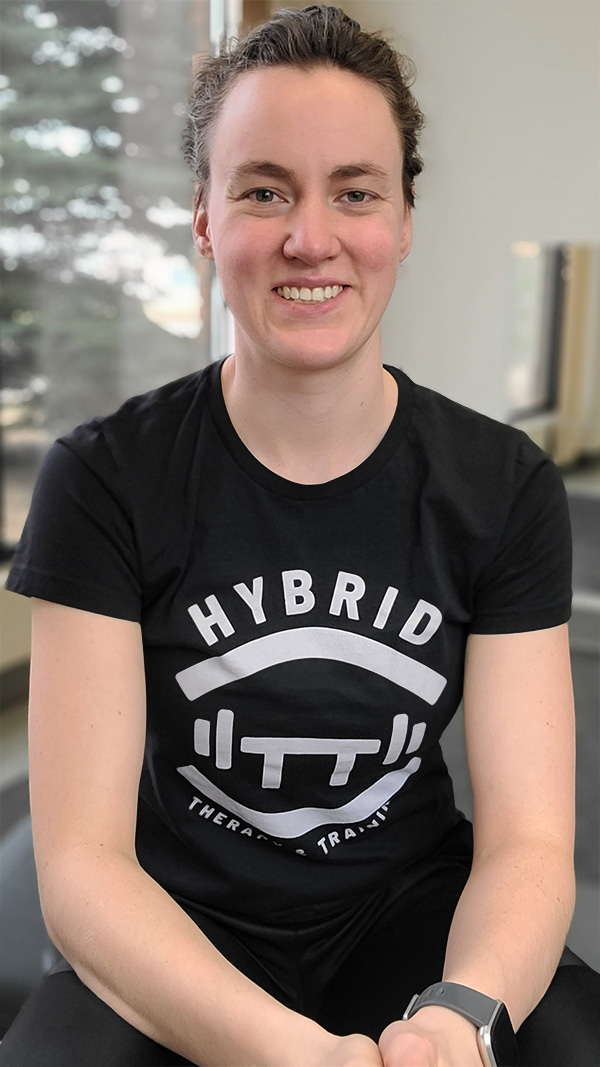 Determined to learn more about chronic pain and rehabilitation, she trained in massage therapy and graduated from MH Vicars School of Massage Therapy in 2018.
She also pursued post-graduate courses in Functional Range Conditioning, Dynamic Neuromuscular Stabilization, and multiple courses from the Postural Restoration Institute. In her practice as a therapist, Erica works with people who have tried physiotherapy, chiropractic, and massage but have not experienced the results they were hoping for.
Blending the worlds of training and therapy together, she uses an approach to rehabilitation that breaks from the established model and provides an effective alternative to physiotherapy.
The Hybrid facility is located at:
#220 4808-87 Street NW, Edmonton, AB.